Vishvendar Choudhary - BBA
  Hello Dear Aryanites,
It gives me immense pleasure to share my professional journey with you. I am currently working in " Amdocs" as Software Engineer, Gurgaon, Haryana.
Thirteen  years ago in 2005 , I stepped into Aryan College to earn a degree of Master of Science (Information Technology) to enrich my education. After the completion of my studies, I started my career as a faculty in Aryan College.
I am grateful that I started my Higher studies' journey from Aryan College. I must say it was my best decision, I ever made so far, to choose Aryan College.
My Belief is "First Believe in yourself and then Believe in the institution".
Friends, always welcome difficulties and challenges in your life. These make us stronger, better and gives us an opportunity to get the best inside us.
My juniors I advise you to
Do Justice with your time when it's time to enjoy college life, live it to the fullest  but when it comes to your study, devote your 100% to it.
You have to choose first horse among the: Skill, Luck and Mercy in the race of your professional life because only first one will be with you forever, but to ride this, you must acquire the ability with hard work and passion. This is the right time for you.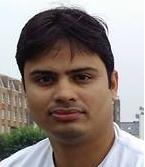 Hello Dear Aryanites,
It gives me immense pleasure to share my professional journey with you. I am currently working in "Ericsson India Global Service Pvt. Ltd."  As  Integration Engineer, Gurgaon, Haryana.
In 2007 I stepped into Aryan College to earn a degree of Master of Science (Information Technology) to enrich my education. Now ,I am working for Ericsson since last 3.5 years. Here, I got an opportunity to work for many reputed international telecom clients. I represented Ericsson India abroad as integration module owner. Secured internal awards and appreciations by management and clients.
Before Ericsson, I was working for Silver Touch Technologies Ltd where I contributed for many government Projects
"National Gold Award" for "Best Govt. Portal" in 16th National IT conference was a big achievement and a proud moment for me.

As a student of Aryan College, it was a golden period of learning and enjoyment. Small regular appreciations from faculties motivated me to make learning my passion. Dedication and perseverance for skill development by teachers at Aryan  still motivates  me to constantly  work towards goal .

My Belief is "I am different from others."
My true identity and feeling of uniqueness is the source of enjoyment and success. Empowered people can turn a failure into success by learning from it and moving on with having faith on themselves.
My advice to Juniors
Waiting for a magic in your life? I strongly say, Do believe in magic. Yes, it really happens. But you have to find that baby magician hidden inside you. Don't wait, find him fast, encourage him, motivate him more, pull him out, feed him thoughts, hit him hard, give him a shape, fill with moral, stroke with love, push him to stage overcrowded with people and one day you will find people clapping, dancing, whistling, shouting loudly on your performance, on your success and one of them with shining eyes will say "Yes!! Magic happens".    
Imagine your future,think BIG  and live it in present because one day your future will be your present.
'You cannot believe in God until you believe in yourself.'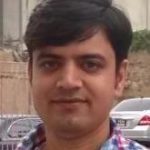 I started my journey as a BSC-IT student.  3 years of my journey at ARYAN has played a vital role in building my career. ARYAN helped me to discover my own strengths and weaknesses. I developed self motivation and discipline along with study techniques which I can use for the rest of my life. 
The campus placement held at Aryan was a stepping stone as I got placed in TCS and since then I am working as a Software Developer.
Being a proud Aryanite, I really hope that my juniors will take ARYAN to new heights and grow out to be the best version of themselves.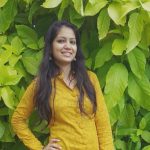 Hello Aryanites,
Hope you all are doing great. Well, what feels like the end is often the beginning and that's what happened to me when I first came to Aryan. Like every other 12th pass out student, I was kind of upset because my school life has now come to an end. But as I said it was a new beginning and slowly I realised that. New place, new faces and I was a little bit scared but excited at the same time. And that's how my journey at Aryan began.
Aryan gave me a lot more than expected. I learnt, laughed, cried and experienced the most beautiful things over there and I still cherish those memories and learnings.
Starting from the induction sessions taken by Sir Amar, the Director of our college to the article discussion classes, he was there with us throughout the journey. Believe me guys, if you are not having a role model or a person to admire till now, Aryan is the best place where you will find lots and lots of personalities to learn from, apart from the bookish knowledge, it's an advice to you all to learn from their lives, from their values and from their decisions as well. Because whatever they will decide it's for your benefit only, hard to realise at that time but trust me it is.
Now when I look back, I recall ample of good memories and experiences I had in Aryan starting from "Aagaz " , "I can, I will",  "Durga- Women Empowerment",  "Shine-personality development program", "Placement drives", "Industrial Visits", "Branding- Brand building activity", "Traditional Day", "CSR program by Infosys" , forming of groups and clubs like "shutter bugs", "Geeks" & "Rotaract ", and then came "Bon Voyage" ; and now I am waiting for  the next "Home Coming- alumni meet". It was a great journey for me and I am wishing the same to our new family members.
Right now I am pursuing my Masters in Mass Communication and Journalism from ISBJ, MIT ADT University, Pune, and I am really very thankful to Aryan family for making me realise my actual skills & capabilities and that's the only reason I am here today.
I would like to advice the readers to make the most out of this time because after this you would be dying to meet such good souls in your life. Talk to them as much as you can, your perspective towards life will change, seek help from them to get the best advice and if you have something new to portray or discover, they will give you the platform for sure but you need to believe in yourself and come forward and they will take care of the rest.
Good Luck!
Divya Sadhwani
BCA Student at Aryan College, Ajmer (2014-17)
Media Student at MIT ADT, Pune (Pursuing-2017)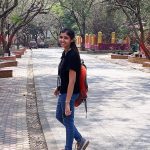 Hello Dear Aryanites,
It gives me immense pleasure to share my professional journey with you. I studied B.Sc –IT and M.Sc-IT at Aryan. Then I started my Career with Aryan College as a Faculty, I was selected by the teachers on the basis of my programming skills. Teaching was not my dream job, and during teaching I learned many things which helped me a lot when I moved to the development. Now I am working as a Salesforce Lead Consultant with Concret.io and I love my job 🙂
Very important: "take full advantage of the experienced teachers of Aryan, they are damn good". This is the time you can ask any kind of queries, after the college no one gonna solve your queries.
I know its pretty hard to choose one from College fun life and learning, just plan both and you will rock in both ways! 🙂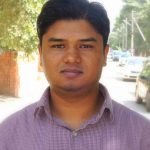 I was a student of BBA. The day one started with Orientation Programme where our Director Sir Mr. Amar gave his great and very impactful speech to us. I love to listen him any time. Day by day we came across all teachers Dr .Renuka- Always along with rules and strict to her norms and values- A great and very inspiring personality. Mrs. Usha- Best one for us, very strict to her timing and no one can forget the things if she has taught her/ him.All WERE VERY NICE LECTURERS
RYLA experience was simply Wow Great job done by all speakers. It should be continued.
College took us for industrial visits also. I never imagined that I will be working in one of those industries only. Nice opportunity was given by college.
Ambuj Jain- Personality Enhancement Program is held by this legend. He is like my elder brother. He was a friend cum trainer. Trainings imparted by him are so relevant in my day to day activities. Thank you so much Amar Sir, Renuka Ma'm, Usha Ma'm, Ambuj Sir, Seema Ma'm  for being supportive at any point of time.
I learnt a lot as I was a regular student. Day by day I was upgrading myself, I started focusing on my communication and listening skills etc.
I believe that Aryan is the only college in Ajmer that truly shapes the career of its students in true manner. 
My advice to Juniors – They must attend all the sessions, be it PEP, Subject, Guest Lectures etc. and try to gain as much as they can. Aryan provides you with opportunities to prove yourself not even inside the college but outside also.
Currently I am working in Deutsche Bank Group, DWS Jaipur 
At last, I want to say that Aryan has changed me. I am proud to be an Aryanite.
THANKS ARYAN TEAM AND MANAGEMENT!!!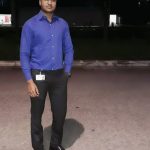 Hello Dear Aryanites,
It gives me immense pleasure to share my professional journey with you. I am currently working in "DAMAC PROPERTIES" as Property Consultant, Dubai, UAE, Middle East's Biggest Private Luxury Developer.
Ten years ago in 2005 I stepped into Aryan college to earn a degree of Business Management (B.B.A.) to enrich my education.  After the completion of my studies, I started my career with India's Largest Media Conglomerate TIMES OF INDIA GROUP and in a span of 3 years and six Months I was promoted to handle their International Business of Gulf countries from Dubai.
I am grateful that I started my Higher studies'  journey from Aryan college because that was the time when I entered in my second stage of life and I must say it was my best decision of choosing Aryan college I ever made so far.
Trust me Aryan is not only a college where you go for couple of hours and teachers will come on interval of every half an hour or forty five minutes and will feed you only theoretical knowledge of books. Aryan is the Best platform where teachers not only do their teaching job but also take care of their students like parents who teaches their children good values, trained them in sports and extracurricular activities and build their student's foundation very strong to achieve all Goals for the rest of your life.
Friends,
Take all the advantages and privileges which Aryan is providing you, because once these days are gone will never come back. Sometime when I'm sitting alone and recollect my old memories  I feel so happy and relaxed that I enjoyed my Aryan days and took most of the privileges like Extra classes, participation in Extracurricular activities etc.
I must say Aryan is a Best place "A Home away from Home" where you can have fun while learning.
I wish to express my thanks to all the faculties of Aryan college who put their sincere efforts to build my career and special Thanks to Amar Pal Sir and wish all the Best to all Young Aryan Friends.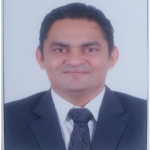 Hello Dear Aryanites,
It gives me immense pleasure to share my professional journey with you. I am currently working in "SRF Limited" as Sr. Executive (International Marketing & Strategic Sourcing), Gurgaon, Haryana.
In 2008 I stepped into Aryan college to earn a degree of Business Management (B.B.A.) to enrich my education.
I am grateful that I started my higher studies' journey from Aryan college.
Friends,
In addition to its strong values, Aryan offered an excellent environment for us to pursue our studies. Various platforms and opportunities at Aryan, allowed me to explore, make mistakes and learn.  I have worked with many people with different cadre, been appreciated by almost everyone, been awarded for my excellent contribution to the business.
I would like to take this opportunity to thank Aryan College for strengthening my foundations and building me.
I would only suggest to Aryanites that make the best of this wonderful place. Live your life to the fullest, be prepared to be challenged in the outside world & be ready to make all your dreams come true.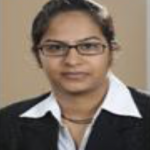 Hello Dear Aryan Students,
It gives me immense pleasure to share my professional journey with you. I am currently working in a UK based multinational company called. 1E Ltd, in London and earningpretty well. Prior to 1E, I have worked with companies like DunnHumby and Sapient.
I completed my schooling from Guru Nanak School in 2002 and then pursued B.Sc. I joined Aryan for M.Sc. IT. Started my career as a Software Engineer, and then the role grew into Sr. Software Engineer to Tech lead. I really enjoy my work. Have been awarded by Best Employee title a couple of times, andwhenever I get any recognition,I silently thank Aryan college somewhere in my heart.I was also selected as IT Manager in Union Bank Of India.
I can proudly say that I have worked with the biggies as well (like IITians or people from Oxford) but never been proved lacking in any aspect. It's your hard work, sincerity and solid foundation that will help you the most to do well in your job, than anything else.
It's mostly the brilliant teachers, their guidance and the quality of education from Aryan that has brought me to this level. Not only technical, but also the secondary skills have been polished while my time in Aryan. English classes, personality development, mock interviews, regular feedback, regular tests and assessments, and what not this college does to make sure that their students make the best out of their lives.
I strongly suggest to all the dear students to listen to the teachers, and believe in them. Take advantage of the sea of knowledge around you (3 idiot style☺) and give your best shot to perform well in your studies.
And don't worry… you are in right hands.
Shikha Rav

I will define my 3 years of experience or let's say my 3years journey of Aryan College in 3 parts
FIRST YEAR : Dream or Dare 
My first year of college was like a dream as well as a dare. Dream, because it's a time to dream about future and the learning opportunities that we are going to earn in the 3years of college life.
Dare, because everything was new and fresh for me and I give myself a dare to get the best I can from the college, teachers and mentors.
SECOND YEAR : DESIGN
Design myself to become a architect of my future and set goals for the remaining two years. 
FINAL YEAR : DO
Now is the time for countdown for the professional life that I had dreamt of in my first year. A challenge to myself to complete the goals that I had decided in the second year. 
This is the whole three years journey of my college life to describe. 
Always remember " You are the best competitor of yourself to be successful in life"
Message to Juniors –
Some moments in life, sounds like a chord on mandolin and life is always full with such moments. But for us as undergraduates it was all reverse. Each moment was full of life at college campus. Each day began with a new life and ended with a new lesson. Fresher's to Farewell, time just went as a dream of sweet early morning. From junior to senior and finally to alumni the 'journey' was very pleasant.
It's always the journey that elates us and not the race. It's always the journey that takes us towards our destination and not the race. Race is just the motion but it's the journey that makes us progress. So my inquisitive juniors never mix race with journey. Enjoy the each moment of your life to the fullest not because it's good or bad but for the simple reason that it will not come again. You can complain because roses have thorns, or you can rejoice because thorns have roses. So is the life. Either you complain about it or enjoy it, but life moves on. It's always today that you cherish tomorrow.
We always wait for future to come and once it comes, we miss our past. I always wanted to be on the other side of my college gate and when the day came I found lots of memories left deep inside there only, which still lingers in my heart. Basking in the sun with friends, discussing the hot topics on cold chilly days; short naps during the lecture; teasing friends; last day exam preparations; small moments of success; care and love of friends, faculty. Escaping from labs to playground; blank viva's; late night cooking mixed with spicy gossips; birthday celebrations; scolding from hostel warden; fear of supplements; wait for cultural programs; future planning and above all the passion to become Engineer one day.
These all moments ended, the day we left and turned into memories which still rings a bell on our Happy Days!! So it's always the journey which can turn into happy days and not the race. Enrich your present with your efforts full of best shots to make your past memorable and cherishable. If you get succeeded in enriching your present then Happy Days will never end in your life!!!
20 years from now you will be more disappointed by the things you didn't did than by the ones you did. So throw off the bowlines and embark on the journey of life. My Best Wishes are with you.
My Current Position –
I very big thanks to Mr. Amar Pal Singh Shekhawat and all the mentors and teachers of Aryan College ( My Second home) that today at whatever position I am on was just because of whatever I have learnt here. Today I can proudly say Yes!! I am an Aryanite. 
Currently I am successfully working in Infosys technologies limited in Pune holding a position of a Software Engineer. It was indeed very great to be part of a such a big company. The whole credit for my success and the position that am on today goes to faculties of Aryan College and Sir Amar.
Last message to Juniors, there are many ways to take advantage of the opportunities that colleges provide, but trying to find all of the opportunities probably doesn't make much sense  — our college also gave you access to a hammer, but you probably aren't going out in search of all the nails you can find.  Instead, you should start with the assumption that you are at college so that you can learn a lot, be happy, and make the world a better place.  Then, you can look for the best ways to do those things.
Best Regards,
Vipin Jhanjhari
Once a Aryanite, Always a Aryanite
+918559914999 ( Always feel free to contact for more info. )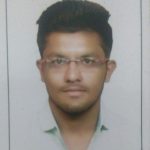 Our tomorrow depends essentially on what we do today, whether winning fame or future, power or position, wealth or goods. Success in life depends on proper planning and execution of plan. Fortunately, I got through in "Aryan International College"
Those 3 college years was the marvelous journey of my life. The education and experience during the college days has molded me to shape my career and helped me discover the professionalism within me. I am very thankful and proud to have such a motivating, supporting, and enthusiastic Principal and all teaching staff that have taught me to carry myself through any up hills and challenges of life. Time which I had spent in Aryan have become the most treasured days of my life, this college has given everything I wanted. I was recruited in campus interview and today I am working in Infosys as a Software Engineer. Today when I see my colleagues from other colleges I can feel the difference. Those things were so easy for us in which they are feeling too much difficulties. This is just because each teacher was focus not to just clearing the syllabus but feed the basics to us. You actually provided us the personality development and the reasoning classes which are still helping us in our lives. So I want to thanks Aryan for providing us the best education, a healthy environment where I can learn and be challenged. 
Those beautiful college days will always remain evergreen in my memories. Thank you for the experience of a lifetime. It is one I will never forget or take for granted.
Yours Sincerely
Vishal Meghani
BCA Batch(2013-16)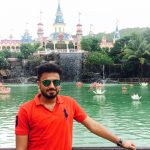 Hey All, 
This is Yashika sharing my experience with you all today. My journey with Aryan started in the year 2008. I entered the class and was introduced to my fellow classmates. Coming from an all girls school entering into a coeducational environment was a cultural change altogether and was very skeptical as to how will I adjust to this environment, thanks to all the teachers (Nisha Ma'm, Amar Sir and  complete faculty of batch 2011) who were a constant support throughout. My learning with Aryan had been an amazing experience. Being a science stream student I was very new to BBA as a stream but Amar Sir had been there all this while encouraging me to work towards my goal (MBA) and proceed smartly towards the same. I believe that  no matter how difficult the situation seems to be, just be there, strong and steady and keep working towards your goal, things will work out in your favour sooner or later and you will be able to achieve what you intend to. My only advice to all of you would be to set your goals and targets very explicitly and work towards them right from the beginning. This is the time for all of you to understand the importance of the institution you are going to get connected to and learn the maximum…Trust me you will realise it later how important your college days were for all of you…..I would like to thank Aryan for the position I hold today in my career. Currently working as a Technical Consultant with PRICEWATERHOUSE COOPER (PWC), one of the top Consultancy firms (Big 4's). Have been previously associated with YES Bank Ltd and NPCI .. 
Hope you guys have an amazing journey with Aryan. Welcome on board and Good Luck !!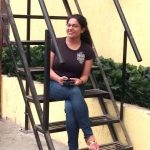 Hello Dear Aryanites,
  I am currently working as a Technical Lead in Sears Holdings India, Pune (Maharashtra). Prior to Sears Holdings, I have worked with MphasiS, an HP Company, as a Lead Infrastructure Engineer, and with TechMahindra, as a Lead Infrastructure Engineer.
I have studied B.Sc –IT at Aryan, and then completed my MCA through distance mode. I started my Career as a Linux administrator, and then the role grew into Technical Leader. I love my job 🙂
Got awarded for providing Advanced RHEL OS Administration, GitHub Administration and RedHat Cluster Administration Training to Company Associates & Team Member
I believe that one should observe, decide and put his feet in the right place & then stand firm. Learn/Think, innovate & achieve your target.
Build fantastic ability to learn new technologies quickly and uncommon ability to work independently. Constantly improve the ability to manage stress, work and people effectively.